(Visited the site before? Hit refresh to see all the new offers)
EMAIL info@blackhillsproperties.com
(copy & paste if the above link does not work for you)

PHONE 1-605-209-3771
---
Are you visiting the Black Hills to search for real estate?
Would you enjoy the chance to stay in a fully equipped vacation home? Visit this website:

www.blackhillsrentals.com

Black Hills Rentals
when a motel room just won't do...
---
Welcome to Fidelity First Realty!
FIDELITY FIRST REALTY is really good news for BUYERS of homes, commercial property,
ranches, and land. A first time buyer of a home or land, a "seasoned" buyer, or active real estate investors
can benefit from professional advocacy from FIDELITY FIRST REALTY.

We may also help you in "out of state" purchases by referring you to reputable Agents in that locale.

***

NOW HERE IS SOME IMPORTANT ADVICE FOR BUYERS:

Buyers, you need to have your own Agent/Representative in any Real Estate transaction.
In almost all transactions the Seller pays for the services of YOUR BUYERS AGENT!
The services of your Buyers Agent will cost you NOTHING! (contracts permitting).
Buyers should not use the Sellers (Listing) Agent to represent them in a Real Estate transaction.
Buyers should always obtain their own, independent, Buyers Agent from another firm to receive
services that are not limited or possibly compromised by a conflict of interest.
Now think...is it really a good idea to go to the Agent that is listing the property for sale? That Agent
owes loyalty and many other duties to that Seller he represents. It is virtually impossible for the
Sellers Agent to give you and his Seller the same loyalty and level of service you both expect and
deserve.
Do what most astute Buyers and even Real Estate Agents do when they purchase property -
...they DEMAND an independent and COMPLETELY UNBIASED Buyers Representative!

If you want a Buyers Agent you can trust...

Remember

FIDELITY FIRST REALTY

it's all about trust
It is the policy of this Broker and Real Estate Firm not to represent both the Buyer and the Seller at the same time in the
same transaction. We will not enter into a "limited agency" or "dual agency" transaction unless the Seller requests we do
and the Buyer agrees. We do not offer "assigned agency"

Visit this site often for further announcements. Use contact info at bottom of page.
Special offers such as the "Buyers Bonus" Program are subject to change or withdrawal without notice (except property purchases
already under contract or those Clients already signed up in the program). Remember, commissions are negotiable and are not set by law.
---
Site Map
Residential Home Listings

Land Listings
Commercial Property Listings
FSBO Commercial Properties

FSBO Residential and Land Properties
---
New Properties for sale
(Click on a highlighted link above for more properties, information, and photos)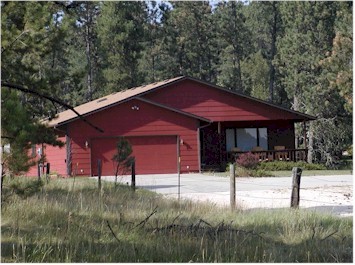 CALL 1-605-209-3771 NOW!
EMAIL info@blackhillsproperties.com
(copy & paste if the above link does not work for you)


"Wilderness Welcome" Custer 3/2 home
NOW $250,000!!!!
INCLUDES AN ADDITIONAL, ADJACENT, .32 acre lot - size is approximate
---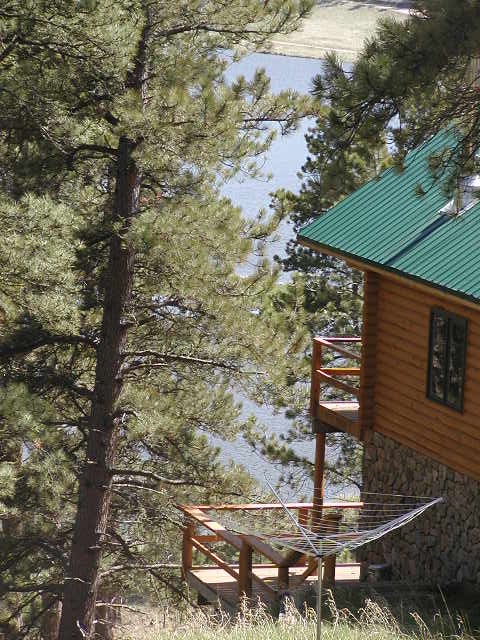 RARE LAKE VIEW OPPORTUNITY!
Approximate 5.87 acre estate
Approximate 450' private, rustic road access
Third level
Huge loft/bedroom with bay window and door to private deck
Second level (Walk out level)

1 full bathroom
1 Bedroom
Living area
Kitchen
Dining area
Laundry, storage, or bunk room
Huge extensive LAKE VIEW wrap around deck

First level (walk out level)
May be used as separate apartment, vacation rental, or additional living area
1 full bathroom
1 Bedroom
Living area or game room
Kitchen
Dining area
Utility room
Huge extensive LAKE VIEW deck

Owners will consider offers from $399,900 to $499,000

Call 605-209-3771 NOW for an appointment to preview this rare offering
(Owners are licensees. Buyers agent compensation is 3% after successful closing)
---
Are you selling your property FOR SALE BY OWNER?
We recommend using www.summerhomesbyowner.com for an affordable, effective
internet advertising source. Click on the link above to visit this site.
---
"If you mind your own business...you have a business to mind..."
- old Italian saying
---
"Our greatest weakness lies in giving up. The most certain way to succeed is
always try just one more time."
- Thomas A. Edison
---
Whenever you are seeking real estate professional services, remember:

"There is a difference between taking a commission...
and earning a commission"
- the crew at FIDELITY FIRST REALTY
---
"Buyers Bonus" Program has been discontinued as of 08-26-07.
---
John P. Fink
South Dakota Licensed Real Estate Broker/Owner
FIDELITY FIRST REALTY
P.O. Box 762
Hill City, SD 57745
1-605-209-3771 (Cell phone)
1-605-574-4663 (Office)
EMAIL info@blackhillsproperties.com
(copy & paste if the above link does not work for you)




FIDELITY FIRST REALTY is s licensed real estate firm in South Dakota

"Buyers Bonus" Program (it doesn't cost - it pays!) are exclusive offerings by
FIDELITY FIRST REALTY.
All rights reserved.

No photo, information, or web page can be copied or reproduced from this website in any way with out written permission of the web sites owner.
Photos contained in this web site may be the property of others and will require the written permission of that particular owner to copy,
or reproduce in any way.

NOTE: ALL PROPERTY INFORMATION IN THIS WEB SITE IS SUBJECT TO ERROR/CHANGE,
AND SHOULD BE INDEPENDENTLY VERIFIED. ALL INFORMATION IS SUBJECT TO ERROR/CHANGE.
Copyright 2003-2013 by John Fink
Updated 9-16-2013